When Kristina Wilds first contacted us last year to discuss her book ideas, she hadn't tried to write a book before and wasn't sure that she could do it as a busy single mom.
Now she has written and published two incredibly successful books and plans to release her next one before the holidays.
Moreover, because of her second book – The Shepherd's Diet: A Biblically Inspired, 7-Step System to Lose Weight, Look Great, and Feel Younger, Kristina has become a become a celebrity health and fitness guru for The Shepherd's Diet and lifestyle, an information product that has emerged as a smash-hit success since its release in January of this year.
How did all of that happen so fast?
It's a remarkable story, and it just keeps getting better.
It all began when Kristina decided to write a novel based in part on some tragic, shocking and ultimately inspirational events in her own life that she'd wanted to share in a book for years. So she hired us to help make it a reality, and the Book Counselor Process kicked into gear.
After talking with Kristina about her book idea and hearing her jaw-dropping stories, we helped her to position the book for success, structure the main story and supporting ones, and develop an outline. Then we conducted a series of oral interviews with Kristina, where we posed leading questions that allowed her speak or talk a rough draft of the book into existence by simply answering them in a fun, conversational way. Once the audio files were transcribed, our editing team went to work transforming them into a polished manuscript in book prose, while taking great care to preserve Kristina's words and unique voice.
Around the same time that editing of Kristina's first book commenced, she decided to write a second one. For over 20 years, Kristina had She'd been teaching kids to read and play music in a new way for about 20 years and had always wanted to write an illustrated children's book about it. Now, the time had come, and she hired The Book Counselor again to help.
After talking with Kristina about her second book idea and applying an abbreviated version of our 6-step process, we connected her with one of our illustrators. He quickly grasped the essence of the cartoon characters in Kristina's imagination, and the book came to life in no time.
She called it The Adventures of EGBDF the Dragon and Friends: Teaching Children to Read Music the Fun Way (or "EGBDF").
The manuscript was ready, but we still had to get it printed, distributed and launched. Kristina had a very specific idea of how the book should look and work for her students, and it would require a custom print job. So we explored the options and Kristina chose Bookmasters, which created and sent her a gorgeous review copy of the spiral-bound book. She was thrilled!
On December 5, 2016, we managed and executed a bestseller launch campaign for EGBDF on Amazon, and Kristina became a #1 bestselling author when the book hit #1 in 3 categories in the United States.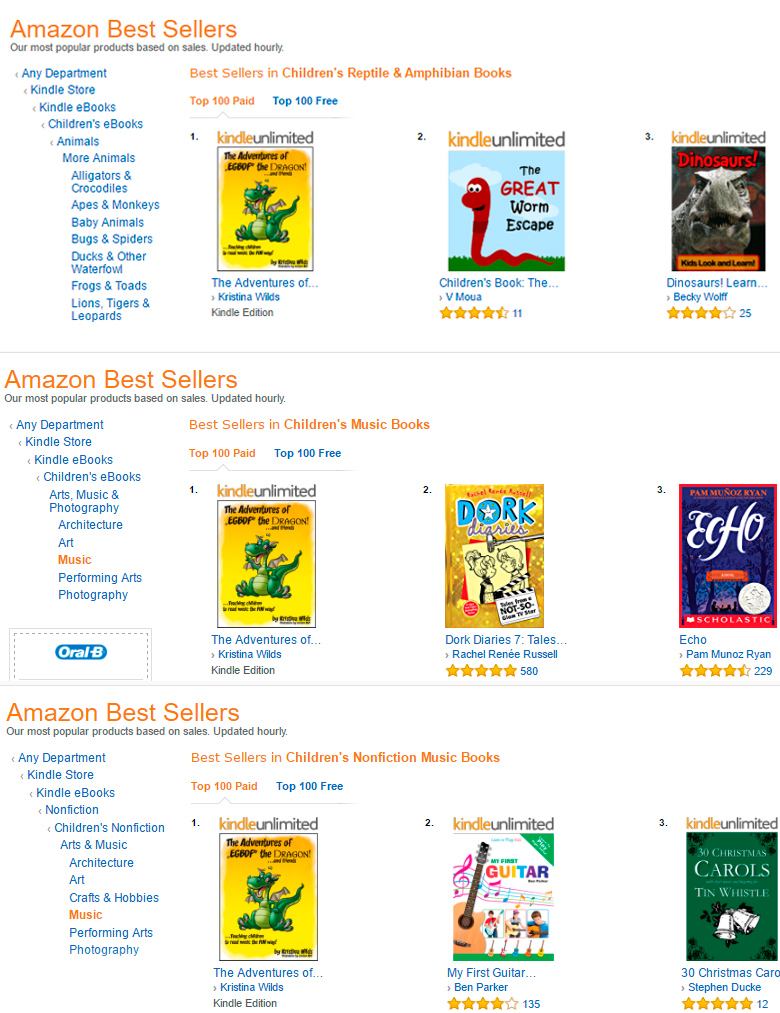 The book also hit #1 in Canada, Germany, and Australia, making it an Amazon international #1 bestseller.
"Finding the Book Counselor has made a dream come true! They make the seemingly impossible – becoming a bestselling author – very realistic and manageable." – Kristina Wilds
Now that EGBDF was a success, Kristina and The Book Counselor planned to turn our attention back to wrapping up her first book, but another opportunity arose in the meantime that was too good to pass up.
In November of 2016, Joe Bovino, founder and CEO of The Book Counselor, learned that one of his friends in Medellin, Colombia – Aaron Brabham – was interested in developing a new Biblically based diet for Christians and looking for the right person to represent the brand. Well, after working so closely with Kristina on her first two books, Joe felt that Kristina – a born-again Christian and fitness trainer who already followed the same diet that Aaron described – may be the perfect fit.
And she was.
Kristina and Aaron agreed to collaborate on creating The Shepherd's Diet information product. The Aarons' scompany, FlowActive LLC, hired The Book Counselor to work with Kristina on the The Shepherd's Diet book, which needed to be finished in just two months because there's always a strong demand for health and fitness products right after the holidays.
Two months isn't much time to go from idea to successful book, but Kristina had so many great stories to tell and wisdom to share, and we had a process for getting all of that information out of her head and into a book.
Fortunately, we completed the book on time, and FlowActive released The Shepherd's Diet in early January 2017. The response was overwhelming. Customers loved the product, including the book, and sales skyrocketed.
"Our investment in the Book Counselor paid of big-time. We made our money back almost immediately, and demand for the book about our new information product (The Shepherd's Diet) has been incredibly strong. We just printed another 110,000 copies to keep up!" – Aaron Brabham, FlowActive, LLC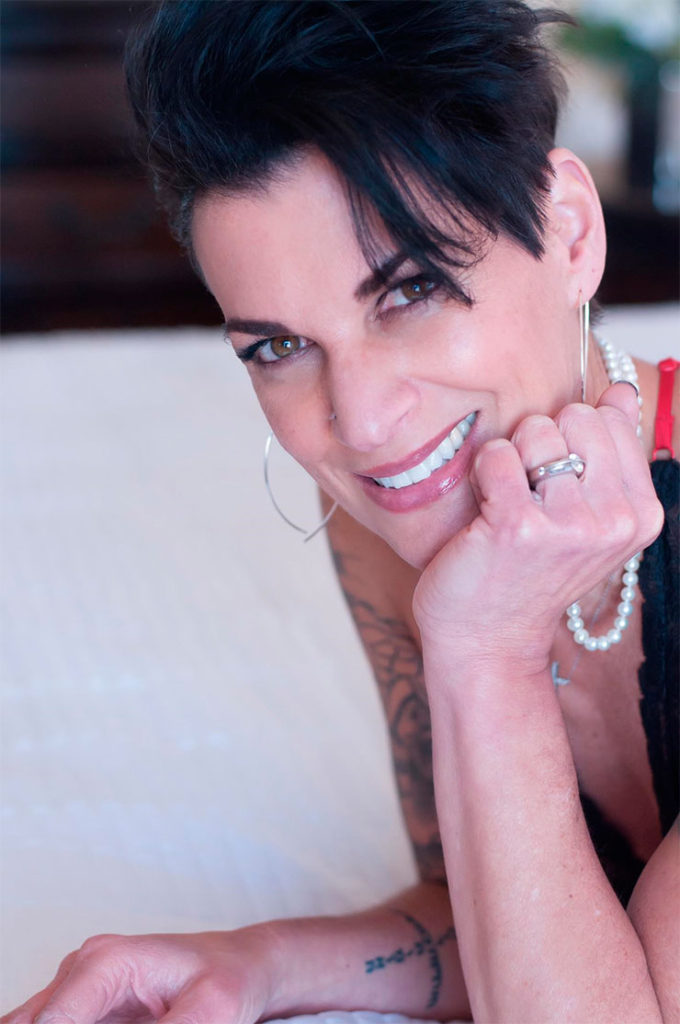 These days, in between helping customers of The Shepherd's Diet and assisting her other clients with in-person personal training and music instruction, Kristina is putting the finishing touches on her first book, which we expect to publish and launch to bestseller status in a few months.
We can't tell you more about Kristina's next book until it's officially published, except that it promises to complete her trifecta of successful books and, hopefully, become the basis of a feature film in the near future.