What's stopping you from writing your book?
Doubt about whether your book idea is any good?

Frustration or confusion about the writing and publishing process?

Not sure how to properly structure and outline it?
Can't sit still long enough to write down your ideas?

Lack of professional book counseling?

Don't know what to do with your book when you finish writing it?

We help you to overcome these obstacles and get the job done – this year…
Our Live Workshops provide the guidance and support you need to write your book step-by-step knowing that you're on the path to success.
5x #1 bestselling author and founder, Joe Bovino, explains The Book Counselor process.
We teach you how to apply the The Book Counselor process to your book idea.
1. You come to Medellin, Colombia for two days.
You come to exciting Medellin, Colombia for a 2-day workshop.
(Tip: You're highly likely to want to stay for the weekend, too, because Medellin will amaze you. If so, we'll show you around.)
Our workshops are taught by Joe Bovino, founder and CEO of The Book Counselor. Joe is a seasoned lawyer turned 5x Amazon #1 bestselling author. He has supervised the writing, publishing, and launch of every book by clients of The Book Counselor, all of whom went on to become authors of well-written professionally published bestsellers.
In our 2-day live workshops, you'll learn a proven method for writing your book as you speak. Then you'll work with Joe and his team in-person to develop your book idea, story structure, writing schedule, and step-by-step plan for completing and marketing your book.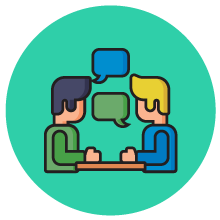 2. You go home and write your book.
Upon completion of our 2-day workshop, you go home to write your book armed with the information and tools you need to do so.
If you require additional professional guidance at any point during the writing process, we can help in two ways. For private guidance, we offer bi-weekly, private counseling calls for an additional $1,000/month. For group guidance, we offer bi-weekly, group counseling calls for an additional $500 per month. These services are totally optional and offered on as as-needed basis, but you are never alone unless you want to be.
3. You publish and launch your book.
Once you've finished writing your book, you publish and launch it any way you wish.
Of course, we'd be delighted to serve you with our Publish & Launch service, which concludes with a professional Amazon bestseller launch campaign for your book (with the goal of making your book #1), but there is no obligation to publish or launch your book with us, and we'll help you to understand your options. If you opt for The Book Counselor's Publish & Launch service, you'll retain all rights and royalties to your book – it's your book, not ours – but the choice is yours.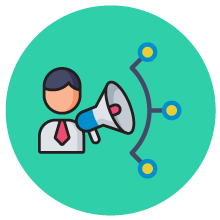 "For anyone considering self-publishing a book, I recommend The Book Counselor and Joe Bovino. Having completed my first book through a traditional publishing house, I can absolutely state that self-publishing offers a low cost, high quality, rapid process unmatched by traditional publishing houses."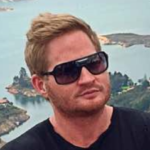 "Our investment in the Book Counselor paid off quickly and handsomely. We made our money back easily, and demand for the book about our new information product has been incredibly strong. We sold 110,000 copies in the first seven months alone!"
"The Book Counselor knew exactly how to turn my raw manuscript into a #1 bestseller, and I really appreciate their consultative style and low-pressure approach. If you have a manuscript or book idea of your own, be assured that the Book Counselor can help you turn it into a bestseller!"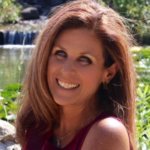 "It was important not just to tell my story, but that my personality and emotions came through. The wonderful process used by the Book Counselor helped me to do all of that, and do it well!"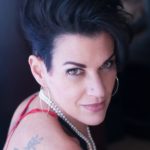 "Finding the Book Counselor has made a dream come true! They make the seemingly impossible – becoming a bestselling author – very realistic and manageable."
"The Book Counselor's services were everything they promised and more. CEO Joe Bovino and his talented team oversaw each stage of development from editing to copyrighting and on to the painstaking, detailed work of establishing accounts with distributors. They were patient and understanding throughout the whole process. They also provided sage advice about the layout and marketing of my book, which I never expected."
"Holy Toledo! Telling my company's story with the Book Counselor process has been one of the best experiences ever! We couldn't have gone to the next level in sales, marketing, and branding without their expertise, creativity, and guidance."
People who are writing non-fiction books
People whose books fall within the broad genres of business, self-help, or personal development
People whose books will share knowledge that helps their readers
People who want to write their book alone, but need assistance crafting plan
People who need accountability from professionals
You should not attend if:
People who want to write a novel or fiction book of any sort
People who want to do a first-person memoir
People who don't really know why they want to write a book
People who expect us to ghostwrite their book
People who expect us to do the book writing for them
Here are a few books that we helped to create and publish:
How much is not being a published author costing you? How many potential clients, customers and fans can't hear your voice in the sea of noise? How many people are passing up your consulting? How much longer will you live without generating income while you sleep?
Not being a published author may already be costing you a great deal.
*Registration fee does not include flight or hotel accomodations

December 6-7, 2018
January 17-18, 2019
January 24-25, 2019
February 14-15, 2019
The Book Counselor Is In
Let's talk about your book idea.
Register for the Live Workshop