Write your book as you speak.
At the Book Counselor, we've developed a new way to write a successful book that bypasses the painfully slow and frustrating aspects of traditional writing and publishing.
In essence, we interview you on the phone or Skype by asking a series of leading or loaded questions that allow you to share your wisdom in a relaxed, conversational way. We record these interview sessions. Then we transcribe the audio files, edit the manuscript, and do everything necessary to turn your wisdom into a professionally published bestseller in your words and voice.
The entire, all-inclusive process requires about 60 hours of your time on the phone or Skype over a 7 to 9 month period. We've completed projects in as little as 3 months, and we don't rush you if you'd like more than 9 months (which is perfectly fine), but one way or another, we deliver for you.
You literally write your book as you speak.  It's incredibly quick, easy, and yes – fun.
You talk, we do the rest.
The company hatched from the difficulties that Joe Bovino, founder, and CEO of The Book Counselor, experienced while transitioning from lawyer to first-time author. After practicing law more or less full-time for the first 20 years of his career, Joe decided to finally write a book. He finished it, but it took four long years, and the opportunity cost was huge. He also failed to become a bestselling author on the launch date when a consultant hired to manage the process dropped the ball despite an enormous number of sales right out of the gate.
Joe was discouraged and almost gave up writing for good, but he studied what the gurus in book writing, publishing and marketing were doing, put his own spin on it, and discovered a new way to write and publish successful books.
In late 2014, he started writing his second book, finished in less than 90 days, and launched it to #1 bestseller status in January 2015.  Later that year, he relaunched his first book and made it a #1 bestseller after all. He quickly wrote a third book, which became his first international #1 bestseller. And, on August 30, 2016, Joe's fourth book became his second international #1 bestseller.
More recently, Joe published his fifth book about a new, easily sustainable weight-loss strategy called The Sugar Belly Secret. (Joe is also widely known and recognized as a featured cast member and early success story in P90X, the world's most popular exercise program.). It quickly became an Amazon #1 bestseller in the USA, Canada, and Australia, making Joe a 5x Amazon #1 bestselling author.
Now, it's time to turn your wisdom and expertise into a professionally published bestseller, and we're here to make it an extraordinarily quick, easy, and enjoyable adventure.
All you have to do is talk … and let the magic happen. We'll do the rest.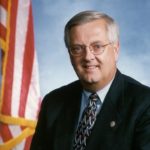 "For anyone considering self-publishing a book, I recommend The Book Counselor and Joe Bovino. Having completed my first book through a traditional publishing house, I can absolutely state that self-publishing offers a low cost, high quality, rapid process unmatched by traditional publishing houses."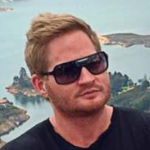 "Our investment in the Book Counselor paid off quickly and handsomely. We made our money back easily, and demand for the book about our new information product has been incredibly strong. We sold 110,000 copies in the first seven months alone!"
"The Book Counselor knew exactly how to turn my raw manuscript into a #1 bestseller, and I really appreciate their consultative style and low-pressure approach. If you have a manuscript or book idea of your own, be assured that the Book Counselor can help you turn it into a bestseller!"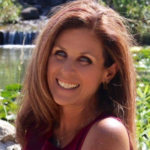 "It was important not just to tell my story, but that my personality and emotions came through. The wonderful process used by the Book Counselor helped me to do all of that, and do it well!"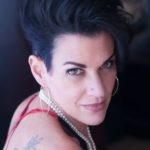 "Finding the Book Counselor has made a dream come true! They make the seemingly impossible – becoming a bestselling author – very realistic and manageable."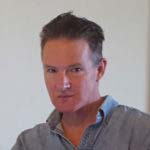 "The Book Counselor's services were everything they promised and more. CEO Joe Bovino and his talented team oversaw each stage of development from editing to copyrighting and on to the painstaking, detailed work of establishing accounts with distributors. They were patient and understanding throughout the whole process. They also provided sage advice about the layout and marketing of my book, which I never expected."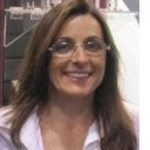 "Holy Toledo! Telling my company's story with the Book Counselor process has been one of the best experiences ever! We couldn't have gone to the next level in sales, marketing, and branding without their expertise, creativity, and guidance."
5x #1 bestselling author and founder, Joe Bovino, explains The Book Counselor process.
How Our 6-Step Process Works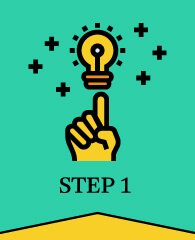 CRYSTALLIZING & POSITIONING
We help you to crystallize your book idea, define your genre and target audience, and position your book to benefit you and accomplish your objectives.
STORY STRUCTURING & OUTLINING
Through a series of conversations with you, we apply the hero's journey story structure to the main and supporting stories of your book and use those stories to develop a concise, professional outline.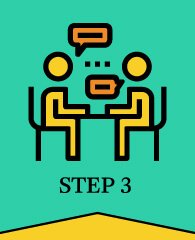 ASKING LEADING QUESTIONS
Using the outline as a guide, we conduct a series of recorded interviews with you where we ask leading questions designed to elicit your best ideas, stories and wisdom in a relaxed, conversational way.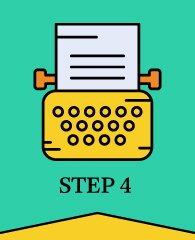 EDITING & PROOFREADING
We have your audio recordings transcribed, edited, proofread, and returned to you. This isn't old-school ghostwriting because our editors take great care to preserve your words and unique voice while making sure the book reads exceptionally well.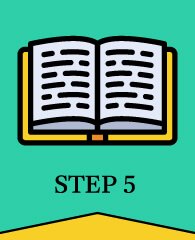 PUBLISHING & DISTRIBUTING
We handle all of the publishing details for you, including book cover design, interior design, eBook conversion, ISBN numbers, Amazon accounts, and everything else necessary to publish and distribute your book. You retain all rights, royalties, and ownership of the book.
LAUNCHING & MARKETING
We coordinate and manage a bestseller launch campaign for you, with a goal of making your book a #1 bestseller in its category on Amazon. Then we assist you in marshaling the resources necessary to market and profit from your book for years to come.
Author: Kristina Wilds
How Kristina Wilds Used a Book to Launch a Smash-Hit Weight-Loss System
Author: Kelly Barbour-Conerty
How Dr. Kelly Barbour-Conerty Authored a #1 Bestselling Book to Help Other Grieving Parents and Honor the Life of Her Teenage Daughter, Lexi
Here are a few books that we helped to create and publish
How much is not being a published author costing you? How many potential clients, customers and fans can't hear your voice in the sea of noise? How many people are passing up your consulting? How much longer will you live without generating income while you sleep?
Not being a published author may already be costing you a great deal.
THE BOOK COUNSELOR OFFERS TWO ALL-INCLUSIVE AUTHOR PACKAGES:
Want to do it yourself instead?
We have Strategic Counseling for that.
The Book Counselor's
STRATEGIC COUNSELING SERVICE
The Book Counselor's Gold Package Includes:
The Book Counselor's Platinum Package Includes:
The Book Counselor's Platinum Package includes everything in the Gold Package, with one important difference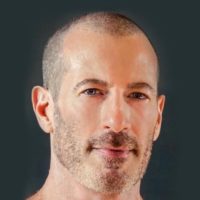 Joe Bovino
Founder and CEO
1. Our founder and CEO, Joe Bovino, comes to you.
Our founder and CEO, Joe Bovino, will fly to you to spend several days working on your book.
Joe created the Book Counselor process for turning your wisdom into a book by writing it as you speak. He is a lawyer turned entrepreneur, health and fitness expert, and #1 bestselling author of 5 books, including a humor-award winner and a brand new book about a life-changing weight-loss strategy called The Sugar Belly Secret. Joe has supervised the writing, publishing, and launch of every book by clients of The Book Counselor, all of whom became bestselling authors of truly great books.
The Book Counselor is in.
Let's talk about your book idea.